Sleep Wave is a podcast from the creators of Sleepiest, a leading Sleep and Meditation App with over 4 million downloads. Hosted by Karissa Vacker (award-winning voice actor and meditation guide) and Jessica Porter (hypnotherapist, actress and the 'voice of hypnobirthing') the podcast has been designed to help listeners fall asleep quickly and peacefully each night through original meditations and sleep hypnosis.
With two episodes a week, released on Mondays and Wednesdays, the hosts let listeners into their lives and experiences and give insight into what sleep means to them. Each week, the podcast explores two different avenues to sleep - with Karissa, heading up the Sleep Meditations, and Jessica delivering soothing Sleep Hypnosis. The goal of the podcast is to help people all over the world sleep better whilst learning tips and tricks to drifting off, along the way.
After getting loads of kind requests asking for ways to support our podcast, we have launched Sleepiest+, our Premium Subscription for Sleep Wave. Those who choose to become Sleep Wave Premium Subscribers will get access to exclusive bonus episodes every month, all episodes a day early, and, stay completely ad-free. Listeners need not worry if they are not able to become a subscriber right away though, as all our regular episodes will still be available for free, every Monday and Wednesday.
About The Hosts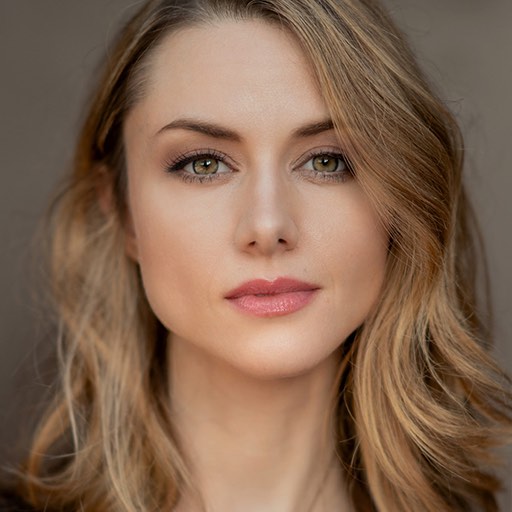 Karissa Vacker
Karissa Vacker graduated with her BFA from Southern Methodist University in her home state of Texas and went off to perform lead roles in regional theatres across the country. After settling in Chicago for a time and realizing winter is a thing, she made her way to Los Angeles. Television credits include How I Met Your Mother, Castle, Chuck, and Days of our Lives. She is also an award-winning audiobook narrator and voice actress.
After many years in LA, Karissa just moved back to her hometown in Texas with her husband Billy Gill, a longtime yoga and meditation teacher. They've been creating meditations together for many years. With that description, you'd probably think it's a very peaceful household! But Karissa is also a new mom, so she really knows the value of good sleep when she can get it. She is drawn to the ideas and meditations that herself and the listeners will explore together because she needs them in her own life to help her feel balanced, calmer and of course, sleep better. So in each of her episodes, where she'll focus on meditations, she'll be talking about how the piece relates to real life and hopefully, all finding greater peace and better, sweeter sleep.

Jessica Porter
Alongside being a hypnotherapist, Jessica Porter is an actress, known for Scandal, The Rocker and 12 Deadly Days. She's a self-confessed 'relaxation nerd' and after she became a hypnotherapist in 1999, she started discovering how profound relaxation could improve just about everything. She's a bit of a Jill-of-many-trades, and whether it's as a writer, actor, or even a standup comic, she's used her relaxation and hypnosis skills to make my life easier, more creative and, well, fun! And these are skills—simple yet powerful--that can be learned by anyone.
She's helped many, many people get to sleep over the last 22 years, and hypnosis has really worked. With her techniques, she's going to be making suggestions that help listeners to relax, really deeply. Maybe more deeply than they have in years. Sleep isn't a skill you can learn or some goal you can tackle; sleep sort of creeps in sideways and it's STATE you ALLOW. But you can learn how to relax. And the nice thing about relaxation? It lives right next door to sleep!